Grow your personal brand to grow your BUSINESS!
Raise your hand if GROWING your business is important to you…
Your hand should be way high up and waving loudly!  (don't be shy)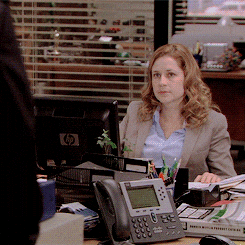 Well, let's look at one of the BEST ways for you to seriously grow your business.
What is this magical unicorn?
> Growing your personal brand
Before we get into it, let me clarify a very important thing:  I do NOT mean for you to focus on creating a logo. Or decide on a gorgeous color palette.
Yes, those things are part of your VISUAL brand story, and they are an important part of how you'll be perceived and SEEN – but they are not what I mean when I say "GROW your brand".
A better way of saying this might be – Grow your brand presence. How visible you are.
When you show up and be present AS your brand and you do that in a bigger, bolder way – then people will start to take notice of you and what you're doing over there in your corner of the universe.
They get curious and interested in your work … AND working with you.
Focusing on growing your personal brand has a direct impact on your bottom line, it has an excellent ROI.  The more you show up and share your vision, your purpose, and how your business makes an impact… the more people are going to want to hire you, book your services, and buy your stuff.
So how do you grow your personal brand?
1. First, you have to be clear about the heart and soul of your brand.
What is your business vision, what makes you and your work unique, and WHO are the people that you most jive with and love working with with?
This is essential if you're going to focus on growing your brand presence – you have to be clear about your message and what you stand for as a business owner.
2. The next step is to create a strong visual story that communicates who you are.
Your visual story (your logo, colors, typography, imagery) will have people take notice and start paying attention to what you do.  This, by the way is 100% optional. Which might sound like crazy talk, coming from a designer, right?   But stick with me here…
You can think about your visual story like the "style" of your business. There are plenty of people out there doing amazing things with super crap personal style. (or maybe that IS their personal style… who knows?)
But, the people who DO have a strong point of view with their personal style – how they put themselves together before they walk out the door – we tend to notice them a bit more, we pay attention. And, if their personal style is very consistent – we recognize them and think "that is SO who they are" whenever we see them.
When you can put together a personal style for your brand aka your visual story  – then your business will look more polished and put together. People will take notice and start to recognize you and who you are – the very second you "walk into the room."
3. Next, come up with a powerful brand strategy.
What do you want to be known for? What is YOUR magic sauce? And, how can you make sure that EVERYWHERE you go, people get to learn about who you are, what your business is all about, and how you can make a difference for them?
Strategy focuses on HOW you're going to get your brand out there, WHERE you want to show up, and WHO you're going to be when you "walk into the room." Strategy is also about getting more bang for your buck. So doing the work that is actually going to GROW your personal brand (and not just be busy work).
4. Planning.
Growing your personal brand should be fun and EASY. It should feel effortless and natural. But, you also want it to be effective. That's where planning comes in.
Yes, you could decide that you want to show up bigger and bolder on instagram, and pinterest, and facebook – ooh, facebook lives!  And then you're going to go to a bunch of in person networking meetings and take another class, and write a book, and. and. and…  (there are SO many places to show up and toot your horn)
But, you can't do it all. You just can't. It takes time to implement things, to practice, to get good at it. You have to plan out when and how you're going to get things done AND you have to make sure it's all DO-able for your schedule and your life.
It is WAY more effective to show up really bold and bright in one area – focus on it and get super great at BEING your brand like a mega star – in that ONE area… than to spread yourself thin trying to be everywhere and not really getting noticed.
Combine your brand clarity with smart strategy and then plan out your work in a way that makes sense AND produces results.
5. Showing Up
Everything that I'm talking about above makes ZERO difference in your business growth if you don't show up and and do the work.
You have to EXECUTE your plans to make big stuff happen. I know, I know.. duh, you know this already. But it doesn't serve your business to talk about brand strategy and plans and growing your business if we don't talk about – doing.the.work.
Showing up takes more than a good plan. It takes courage and confidence and it involves some risk. Every time I'm ready to really put myself out there about something, I get super scared. What if it doesn't turn out? Will people think I'm dumb? (insert your worries here)  – we all do this in our own way.
Getting over that part of ourselves and really SHOWING UP  – getting over the part of us that just wants to play it safe and take very little risk.. that is so not easy.
But doing so is THE essential ingredient to MEGA growing your brand.
Focusing on growing your brand, on showing up, on being SEEN – that's what makes the biggest difference in business.  The more we put ourselves out there, the more opportunities we have to make an impact. And the more do that, the more money we make.  Win.win.win. 🙂
---
Want to WAY dig into this some more with me?
All of the above is the core "how-to" for how I've have built and grown my business over the past few years. WHILE homeschooling my son, moving across the country last year and working only part time.
I've put together a brand new, year long coaching program that is all about focusing on growing your personal brand as the way to grow your business… and it's now open for registration!
Pop on over to learn more about this program and see if it's something that would really help you to grow your business in this next year.
Hugs to you,